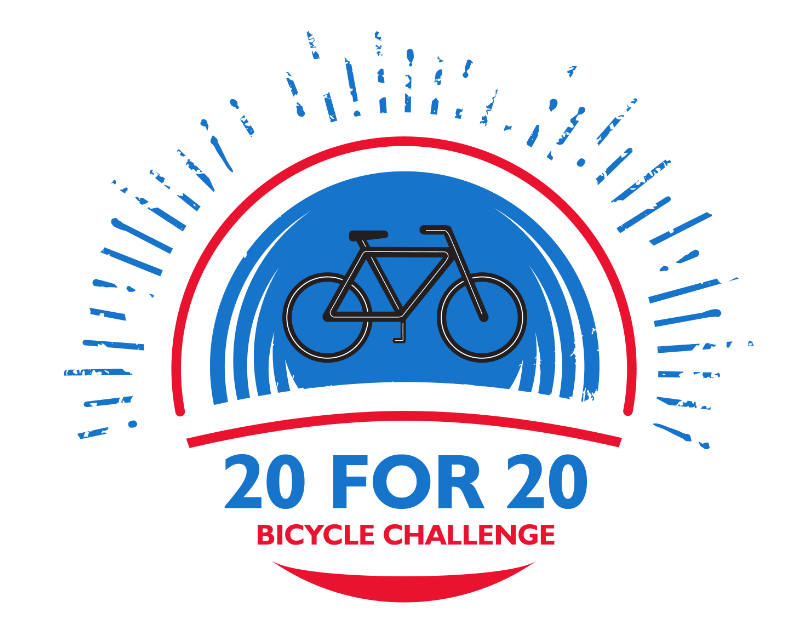 RIDE. SHARE. REPEAT.
The 20 for 20 Bicycle Challenge is a 20 day bicycle riding and fundraising campaign for the Tennessee League.
Details: Each rider commits to ride every day for 20 consecutive days and fundraise on each day of riding. Rides can be any distance (even just 1 miles counts), on any style bicycle (even a cruiser), just as long as you are pedaling on two wheels. During the 20 days participants post every day to Facebook and Twitter with a picture (like shown) of your progress!
When? The challenge starts on Thursday July 7th and ends on Tuesday, July 26.
Who can participate? Anyone who loves bikes and wants to help our mission of providing safe, quality mountain bike programs and races to middle school and high school students across the state of Tennessee. RSVP by July 1st to info@tennesseemtb.org
Cost? It's free to participate with a minimum fundraising goal of $1 per day. Riders are encouraged to fundraise beyond the minimum. Prizes will be given to the top fundraisers.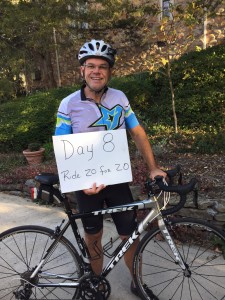 Click the donate button to contribute on behalf of your rider by credit card. Or mail a check, payable to the Tennessee Interscholastic Cycling League to 1712 Hillsboro Rd. Franklin, TN 37069. Be sure to specify your riders name in the referral section.
For questions email: info@tennesseemtb.org
The League is a 501 (c)(3) non-profit corporation and all donations are 100% tax deductible.
| | |
| --- | --- |
| ARE YOU RIDING? | Let us know & we will feature you on our facebook page! |